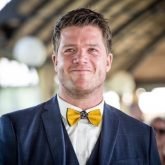 Dr. Hans Rocha IJzerman
Hans is an award-winning scholar, author of Heartwarming, co-founder of In Mind Magazine, Psychological Science Accelerator, and the Collaborative Replications and Education Project. He is one of the leading voices in the psychological reform movement
Miguel Silan
Migs is psychological science researcher and methodologist whose work with various organizations on-the-ground materially improved the lives of everyday Filipinos
Nica Marie Julienne Ciruelas
Nica is a researcher in psychological science, who is interested in Filipino psychology and constructs.
Dr. Hans Rocha IJzerman is a psychological scientist from the Netherlands and a retired basketball player. He is the author of Heartwarming, (co-)founder of In-Mind Magazine, the Psychological Science Accelerator, and the Collaborative Replications and Education Project, and one of the leading voices in the psychological reform movement. An award-winning scholar and teacher, Hans writes frequently about behavioral science for major media outlets such as the New York Times, Huffington Post, and Psychology Today. He obtained his undergraduate degree from St. Vincent College (cum laude), his master's degree from Vrije Universiteit Amsterdam (cum laude), and his PhD from Utrecht University. Hans prefers to work in the background at ABSL, so he can safely babble in different languages where no one understands him anyways and support the people he works with.
Miguel Silan is a psychological science researcher and methodologist from the Philippines. He took is M.A. in Social Psychology (minor in Organizational Psychology) in the University of the Philippines Diliman and is undertaking his PhD in Psychology in the Université Lumière Lyon 2. He focuses on meta-methodology (when do our methods work and fail?) especially with methods for vulnerable populations. In his role as a methodologist, he has worked with various organizations on-the-ground to improve the lives of everyday Filipinos – having worked with Save the Children Philippines, Psychosocial Support and Children's Rights Resource Center, National Research Council of the Philippines, Ateneo Policy Center and Social and Political Psychology Laboratory – UP Diliman.
Miguel Silan also serves as the Assistant Director of the Psychological Science Accelerator, a globally distributed network of laboratories across more than 80 countries. He focuses on engaging scholars from developing nations, and in rethinking how to do large-scale multi-country collaborations. His current projects focus on the philosophy of psychometrics, especially across cultures. He tackles the methodological and measurement problems of fuzzy constructs in psychology.
Nica Marie Julienne Ciruelas  is a researcher and a psychology graduate from the Philippines. She obtained her Bachelor of Arts in Psychology from the University of the Philippines Cebu (magna cum laude). Her research interests include topics in behavioral science, particularly in social psychology, and Filipino psychology and constructs.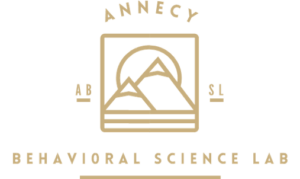 74290 Menthon Saint Bernard