In accordance with the provisions of Articles 6-III and 19 of Law No. 2004-575 of June 21, 2004 on Confidence in the Digital Economy, known as LCEN, we bring to the attention of users and visitors to the site: "https://absl.io" the following information:
EDITOR
The site https://absl.io is the exclusive property of SAS ANNECY BEHAVIORAL SCIENCE LAB which publishes it.
ANNECY BEHAVIORAL SCIENCE LAB SAS with a capital of 1000 €
Phone number: +33758885548
74410 SAINT-JORIOZ
Registered in the Trade and Companies Register of Annecy B 892 741 430 under the number 89274143000011
Intra-community VAT number: FR79892741430
Email address: migs@absl.io
Publishing Director: Hans IJZERMAN
Contact the publication manager:
HOSTING
The site is hosted by WordPress 60 29th Street #343 CA 94110 San Francisco
DESCRIPTION OF SERVICES PROVIDED
The site "https://absl.io" aims to provide information on all of the company's activities. The Site Owner strives to provide on the Site "https://absl.io" as accurate information as possible. However, it cannot be held responsible for omissions, inaccuracies and deficiencies in the update, whether by itself or by the third party partners who provide it with this information. All the information offered on the site "https://absl.io" are given for information only, are not exhaustive, and are subject to change. They are given subject to modifications having been made since they were put online.
INTELLECTUAL PROPERTY AND INFRINGEMENTS
The owner of the site is the owner of the intellectual property rights or holds the rights of use on all the elements accessible on the site, in particular the texts, images, graphics, logo, icons, sounds, software… Any reproduction, representation , modification, publication, total or partial adaptation of the elements of the site, whatever the means or process used, is prohibited, except with prior written authorization to the email: h.ijzerman@gmail.com . Any unauthorized use of the site or any of these elements it contains will be considered as constituting an infringement and prosecuted in accordance with the provisions of articles L.335-2 and following of the Intellectual Property Code.
HYPERTEXT LINKS AND COOKIES
If you visit our login page, we will set a temporary cookie to determine if your browser accepts cookies. This cookie contains no personal data and is discarded when you close your browser.
When you log in, we will also set up several cookies to save your login information and your screen display choices. Login cookies last for two days, and screen options cookies last for a year. If you select "Remember Me", your login will persist for two weeks. If you log out of your account, the login cookies will be removed.
If you have an account on this site, or have left comments, you can request to receive an exported file of the personal data we hold about you, including any data you have provided to us. You can also request that we erase any personal data we hold about you. This does not include any data we are obliged to keep for administrative, legal, or security purposes.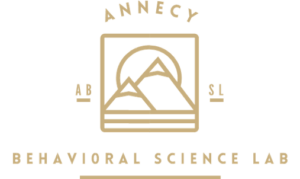 74290 Menthon Saint Bernard