ABSL offers specialized consultancy in measuring loneliness and social connection and to evaluate which intervention is suitable for your situation. We provide flexible solutions at various levels:
Ready-made measures and simple studies for quick insights.
Adaptation of measurement approaches to meet unique client needs.
Collaborative efforts that include in-depth interviews and defining relevant outcomes.
Reviews and evaluations of systematic reviews.
Our approach ensures precisely tailored, impactful insights for enhanced social connection measurement. We are trusted by highly-esteemed clients like the World Health Organization and the European Union for our expertise in social connection and loneliness.
Our expert behavioral scientists are also happy to provide consultation on how to apply the latest insights from behavioral science and social psychology for any kind of behavioral science project, as we can provide advice on:
How to make your research

less wasteful

and

less vulnerable to costly errors

(by doing power analyses, by providing advice on data management plans, and by relying on open science and pre-registration)

How to make your research

more accurate

(by applying the latest insights from assessment and measurement, including cross-cultural measurement, and by suggesting the best mixed-method approaches)

How to conduct your research with the

state-of-the-art methods in the behavioral sciences

(by providing advice on complex, multi-site project management, and by providing feedback on research design)
If your company solicits advice from other behavioral science companies and you would like a second opinion, we would be happy to do a research audit. We know that by some figures up to 70% of prominent research findings in behavioral science may not replicate and our consultants can help you reduce your research waste.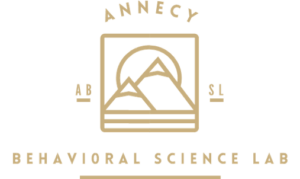 74290 Menthon Saint Bernard